TRIAX is an international supplier of reliable and innovative solutions for the reception and distribution of video, audio and data signals.
We connect everything from homes and business critical hospitality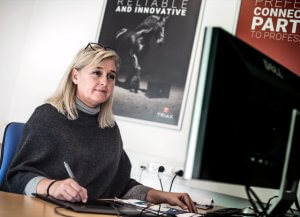 solutions, to realising complex, large-scale integrations.
Our high quality, high tech products and solutions are used by broadcasters, cable operators, installers and wholesalers.
With our global headquarters in Denmark, we have 350 employees across 9 regional offices, distributing our products to over 60 countries.
We are owned by Polaris Private Equity and our annual turnover is approximately €90m.
Vision, mission and values
Reliability is our business. It's what we stand for.
For nearly 70 years, TRIAX has strived to be your preferred partner for all your connectivity needs. We're proud to provide reliable solutions for the present, while connecting our customers to the future.
At the forefront of technological trends and developments, we're with you each step of the way, from installing home connections and business critical hospitality solutions, to realising complex, large scale integrations.
Ready for any job at hand, our products are available individually or as part of tailor-made solutions. From aerials and dishes, to headends, outlets, cables and beyond – we make connectivity easy, ensuring you live up to your own customer promises.
Rest assured that at TRIAX, reliability and innovation run through the core of everything we do, from product development to our friendly, efficient service and support.
Our vision
is to be the preferred connectivity partner to professionals.
Our mission
is making connectivity easy.
Our values
are always to be reliable and innovative.
What does TRIAX produce?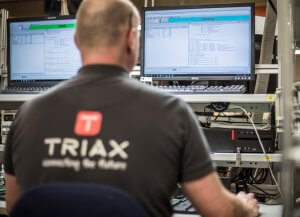 TRIAX provides solutions for the reception, processing and distribution of video, audio and data:
Reception and distribution of satellite and terrestrial signals for a single residential unit
Reception and distribution of signals for multiple residential units (MATV/SMATV)
Solutions for CATV
Solutions for IPTV
We provide solutions that are as easy to use and as efficient as possible.
These principles are at the core of TRIAX, applying from the very first research and product design sketches, to our customer service and support.
TRIAX is a customer-driven culture, where it's easy to have your questions answered. Our expert help and guidance will always be clear and straightforward.